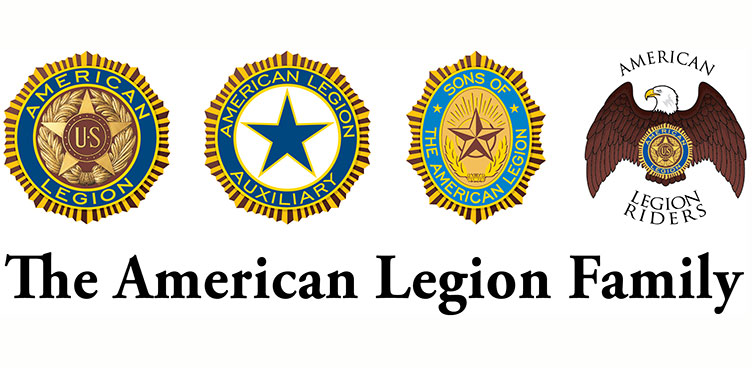 Welcome
We are currently in the 2023 membership year. Please renewal your membership now. Our State goal is 478 and we are currently at 419. If you have not renewed yet, please do so as soon as possible. If you wish to become a member, please either stop by the Post or go to the American Legion national website.
2023 Membership Of Post 71 as of March 14, 2023
Post 71 Current Membership -- 419
State Membership Goal 2022-2023 -- 478
Last Year Membership EOY -- 481
Auxiliary Unit 71 -- Current --

36

State Auxiliary Goal 2022-2023 -- 34
Last Year Membership -- 33
S.A.L. Squadron 71 -- Current --

5

State Goal --
Last Year Membership -- 37
Legion Riders -- Current -- 12
N/A
N/A
Department Oratorical Contest WINNER.
Congratulations to Ms. Alexis Childs, she is the winner of the Department Oratorical Contest. She won $2,000 and she will participate in the first round of the National Contest. Just for participating in the first round she will receive a $1,500. scholarship. If she is able to be the National Finalists First Place she will receive a scholarship worth $25,000. Keep her in your prayers and root for her to win it all!!
2023 membership dues are due if you have not renewed. Please get them paid soon. You are a valuable member and we need your involvement.
VETERANS CRISIS HOT LINE HAS CHANGED. THE NEW NUMBER IS 988 AND THEN PRESS 1. PASS THIS ON TO YOUR FELLOW VETERANS. BE THE ONE TO THROW THE LIFE LINE TO HELP A VETERAN IN A MENTAL CRISIS!!!!
SCHOLARSHIPS AVAILABLE
All veterans, if you have a child, grandchild or great-grandchild who needs a scholarship, the American Legion Post 71 is taking applications for the American Legion Coudret Trust Foundation and the Garner Trust Foundation scholarships. The Coudret Trust scholarship is for $1,000. and can be used for a high education school in or out of Arkansas. The Garner Trust scholarship if for $2,500. and can be used only for higher education schools in Arkansas. Applications can be obtained at the Post 71 office.
POST HOURS HAVE CHANGED TO 8:00AM - 2:00PM
WEEKDAYS AND SATURDAYS 8:00AM - 12:00PM.
PLEASE NOTE THAT THE NEW EMAIL ADDRESS FOR THE POST IS CABOTAMERICANLEGION@GMAIL.COM
The Exective Committe will meet on March 21, 2023 at 6:00 PM.
The Post Membership meeting is on March 23, 2023 at 7:00 PM.
Remember our Post Chaplin Richard Liles is having a non-denominational Bible study every Monday night beginning Feb 6th at the Post starting at 5:30 PM. All are welcome to attend.
The Sons of the American Legion meeting is on the 2nd Tuesday of each month.
The Legion Riders meeting is on the 1st Tuesday of each month.
The Honor Guard The Guard Commander will be calling together the entire Honor Guard team at some point when we can get the National Guard to setup our Annual Certification at the Post. We will send out emails when we have that information.
We are having Executive Committee and Post Meetings now but you can still use the Conference Call number as well if you need to.
.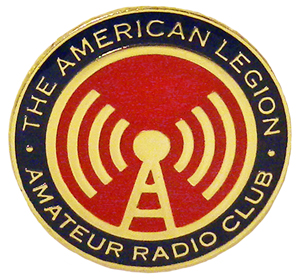 The Amateur Radio Club meeting is on the 2nd Sunday each month @ 1:30 PM The 2nd Sunday of the Month.
Businesses and Companies. The Criswell-Robinson Legion Post 71 is a Veteran Non-Profit 501c19 that works heavily in the Cabot community area for the Veterans of the area and the Children and Youth as well. We are always looking for companies and businesses that can be of support to us for the many projects we do in the community for the Children and Youth and our support of the Veterans of the area. We try, when we can, to help Veterans that are struggling with utility bills and other needs and so we can always use more help in these areas. If you want to be a part of this Vital Post in the work with Veterans and the Youth of the Cabot area, please contact the Post to setup a meeting to work with us.
We are please to announce a new partnership for the upcoming year with Suddenlink Corporate. They are, along now with T-Mobile wanting to become partners with our Post to help us to serve the Veterans and their families of the Cabot Community area.
The Feed The Vets Pantry, is a non-profit which Post 71 has worked with since it opened. The Pantry serves all Veterans and their families to help with groceries and other items each month. The Pantry is open each 3rd Saturday of the month from 9 AM to 1 PM. and now on the three Thursday of each month at 6 to 9 PM. You will need to fill out paperwork and show proof of service by either a DD-214, Retired Military ID, Active Duty ID, or VA Medical Photo ID card.
Join Us
We are looking for new members! If you have served at least one day of active duty in the United States Armed Forces during any of the war eras listed here, then you are eligible. National Guard and Reservists are also included who served on active duty (including basic training) during these same war eras.
If you are interested in joining Criswell-Robinson Post 71, email us at CABOTAMERICANLEGION@GMAIL.COM or call (501) 203-5715 for more information.
Post 71 is a VERY Active Post in Department Arkansas. All year we work with the local Veterans, The Schools, and various groups and activities at the schools as well. So numerous to list here, we have made up a Post Activities List that lists all that we do all year long. Even that list is changed and added to as we see a need in the Community.