Calendar of Events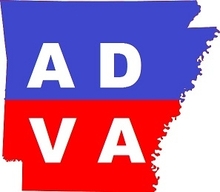 Every Wednesday, the Lonoke County Veterans Service Officer, Sam High, is here in our Post building. His phone number is (501) 676-6942. Also, our Post Service Officer, Allen MIller is also on hand as needed and called on to help that day with Sam High and at any time that a Veteran and/or Post member is in need of help with VA claims etc. You can Contact the Office to get in touch with Service Officer Miller to help with Veteran Claims.
Visit the Arkansas Department of Veterans Affairs website for more information.
If you have an event that you would like to promote for the Good of the Community and Good of the Community Veterans, then contact Post 71 to see about placing it here.
Click Here for Monthly Calendar
1st Monday of each month the Legion Riders Meets at the post
1st Monday of each month is Game Night at the post. Alternates between Open Game Night and BINGO
6 April - Persian Gulf War Ends 1991
S.A.L. meets the 2nd Tuesday of each month
2nd Sunday of each month the Ameatur Radio Club STARS meets at the Post starting at 1:30 PM
The Tuesday before the 4th Thursday of each month is the meeting of the Post 71 Executive Committee @ 7PM
The 4th Thursday of each month is the Post Business Meeting with a meal served @ 6 PM for $5 and then the Post meeting starts at 7 PM. The only Month with no Business Meeting at the Post is in November when we have our Annual Thanksgiving Dinner.